Aloha! My name is Kala H. Kos. I'm an International Trainer, Author and Empowerment Expert, and my programs have empowered thousands of people around the world through a proven, unique system that brings remarkable results.

   What qualifies me to say that? You see, over 27 years ago, after curing myself of an incurable disease, I discovered something that had a profound effect on my life (and I'm certain it will have the same effect on yours too.)

   I discovered the secret science used by Masters for over 3000 years to bring invisible desires into visible reality. After more than two decades of putting this science into practice and teaching it to others, I have complete confidence that these universal principles of manifestation will work for anyone who knows and applies them.





You don't have to wish anymore!


   I'm known as The Empowerment Expert – because helping my clients create their cherished dreams (without the struggle) is what I do best!

   Why am I so confident that I can personally help you create more prosperity, health and love in your life? Because…
For 27 years I've successfully helped people, in ALL kinds of situations and circumstances, to achieve REMARKABLE RESULTS.
I have specifically tailored these UNIQUE teachings to show you exactly what to do to attract a loving relationship and a prosperous life.
And I have a fantastic track record…
Here's what multi-millionaire entrepreneur and best-selling author, T. Harv Eker, said when introducing me in a personal interview:



   "She has a formula that is a catalyst for windfalls of money and opportunity. And I can tell you…these are things like:

   "I did your workshop and 2 weeks later I received a check for $38,000! Or…

"I couldn't sell my house and suddenly I did your workshop - and not only did I sell my house, but I sold it for $7000 more than I was asking for it!

   "And just amazing miracles seem to occur!"



– T. Harv Eker, Best-Selling author of
  Secrets of the Millionaire Mind


I do make bold claims – because the system I teach brings bold results.


"Wealth Started Showing Up
and Continues to Flood In."

"Since I have been doing your program, my life is just exploding with excitement. Everything I visualized is coming to pass. I am just amazed that exactly within the time frame, wealth started showing up…and my income has doubled each year since. Thank you, thank you, thank you!"

– Miriam Lois Serman, Los Angeles, CA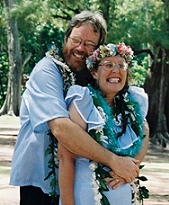 "We Are Engaged to Be Married."
"Matt and I have such a loving, close relationship and I can't thank you enough for sharing the tools that brought him to me. Which leads to my big and happy news: we are engaged to be married in September!"

– Peggy Kemp, Hawaii
Peggy and Matt were married on Kauai
Enter your name and email below to receive your complimentary Online Video
on how to attract Romance and Riches.



I look forward to connecting with you soon!



Me ke aloha pumehana – with warm affection,
Kala H. Kos, PhD

Founder of The Empowerment Academy
Author of "The 7 Lost Secrets of Ecstasy and Success"

Kala@BringDreamsIntoReality.com


Free Online Video!
  My Attract Your Ideal Mate process shows you, through an animated video meditation, exactly how to bring romance into your life. Plus this very same exercise can be used to Attract Prosperity.
Featured Work
  "This little book wowed me! The simple techniques and steps work - and they work like magic. Ecstasy and Success will definitely help you live your dreams."
– Mark Victor Hansen,
#1 New York Times best-selling series Chicken Soup for the Soul
    Learn More: 7 Lost Secrets
Success Stories
  "This is the first time I have ever experienced a formula that actually gives results. At the end of 28 days, my business increased - orders started coming in from everywhere! – Ayoma
    Read More: Testimonials